Coldblood was a Warlight clan created on 7th July, 2012. It was created by Itallion Stallion (now using another account). It was shut down due to lack of interest and lack of reputation.
The Leadership
Edit
Although the clan was led officially by Itallion Stallion, most of its activity was directed by its Clan Recruiter, Vostro which was a cause of scorn on the forums. The clan was meant to be led first by the founder and leader, and the recruiter, then with two generals, then progressing down the ranks to the common members. However, as the clan only gained two members, vacancies were never filled.
Shut Down
Edit
After Itallion Stallion admitted having several multi accounts, the clan was slated for its poor leadership, Vostro's power grabbing and its lack of members. Itallion said he would "make a new account" and he said that Vostro had quit Warlight altogether. He shut down the clan and now continues to play with a new account.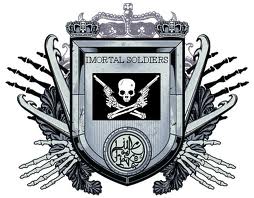 Ad blocker interference detected!
Wikia is a free-to-use site that makes money from advertising. We have a modified experience for viewers using ad blockers

Wikia is not accessible if you've made further modifications. Remove the custom ad blocker rule(s) and the page will load as expected.